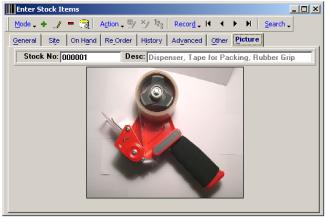 Include pictures that can appear in your inventory catalog and can be displayed online.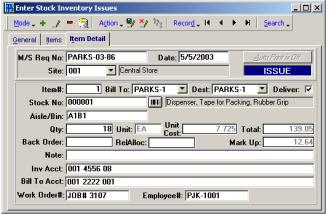 Enter your transactions quickly and easily.
Ø Use data look ups to reduce errors.
Ø Track items for shelf life, low turnover, stock outs, etc.
Ø Use advanced features such as EOQ (economic order quantity) to maximize investments.
Ø Print 'pick lists' in aisle/bin or destination sequence to minimize the time and effort required to satisfy customer requests.
Ø Print receiving exception reports to identify past due or incomplete shipments.
Ø Use APSWin's ABC code to prioritize and select items for functions such as frequent counting of high dollar items.
Ø Audit operations by tracking item history.
Ø Use APSWin's security features to control who has access and what operations they can perform.